Transports services with Private Driver in Toulon and on the French Riviera
---
---
Are you looking for a private driver to move efficiently in Toulon and across the French Riviera ? Our company gives you the opportunity of a safe, unconstrained and high-end means of transportation, whether you want to go to Toulon, to a nearby city (La Seyne-sur-Mer, Saint-Mandrier-sur-Mer, La Valette-du-Var, etc.), or to travel any distance to the whole French Riviera France and Europe.
Our service is available 24/7 to meet all your travel needs in the Var and beyond. Also, we provide you with comfortable vehicles driven by experienced drivers who have extensive expertise in the region.
---
---
It is with pleasure and pride that we inform you that we are labeled by the French Federation of VTC (private driver) "chauffeur de GRANDE REMISE".
We would like to take this opportunity to thank our clients, as well as our "peers" without whom the recognition of our commitment would not have been possible.
The FF-EVTC "GRANDE REMISE" Quality Label is awarded for 2 years to companies that meet strict specifications of excellence in terms of customer reception and care, performance, presentation of drivers, top-of-the-range choice of vehicles and their level of maintenance, compliance with current regulations, and knowledge and development of the region in which the profession is practiced.
An ambition of excellence in VTC services in France for a demanding local and international clientele.
---
---
---
All your transportation services with private driver in Toulon in Var department
---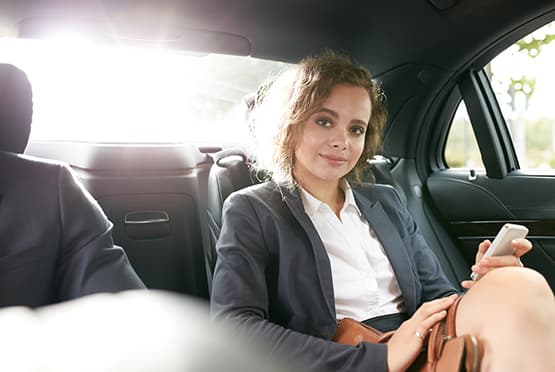 ---
Membre de la fédération française des VTC
---
Our transport company is certified and has a full range of vehicles à mettre à votre disposition. at your disposal. We are the reference number one for transport companies with private driver in the Var, Toulon and throughout the French Riviera.
All types of transport services available 24h/7d
We offer a wide range of services that can be adapted to everyone's needs. In this way, all our passengers can benefit from a reliable transport based on a precise itinerary. In addition, our private drivers respect your instructions to the letter and can offer you the benefit of our personalized services: business trips, sightseeing tours, weddings, transfers to the airport or train station, etc.
Our transport company with private driver in Toulon carries out for you your transport to and from the entire region, 24 hours a day and 7 days a week. We put the priority on your satisfaction and make it a point of honor to provide you with a comfortable vehicle.
Trips for all distances
Our service also includes travel over all distances, to major French cities such as Lyon, Toulouse, Paris, Marseille and many others. Moreover, if you need a route to a precise and distant destination, our specific service can provide you with the car with driver the most adapted to your request.
By booking a private driver with our company, you make sure that you are driven to your destination, wherever it may be, with serenity and efficiency. Our drivers are used to responding and adapting their driving to all types of requests. In this way, you will be able to relax completely aboard our vehicles and take advantage of it to work, rest or do the activity of your choice.
What are our rates ?
Our prices are calculated according to a rate per kilometre or according to the time the vehicle is at your disposal and the distance travelled. You will benefit from advantageous costs while taking advantage of the best transport service in Toulon and its surroundings.
Our private driver included transport service in Toulon transports you on all distances, in the Var, across the French Riviera and everywhere in France. We have a whole range of services that can satisfy you: a transfer in all simplicity to Toulon-Hyères' Airport, an efficient shuttle service between your home and the train stations in the Var region, such as those of Vidauban, Le-Luc-et-le-Cannet, Carnoules' station, etc.
In addition, your appointed driver will be able to drive you through many communes of the department, such as Draguignan, Fréjus, Brignoles, Sainte-Maxime, Saint-Raphael or Saint-Tropez.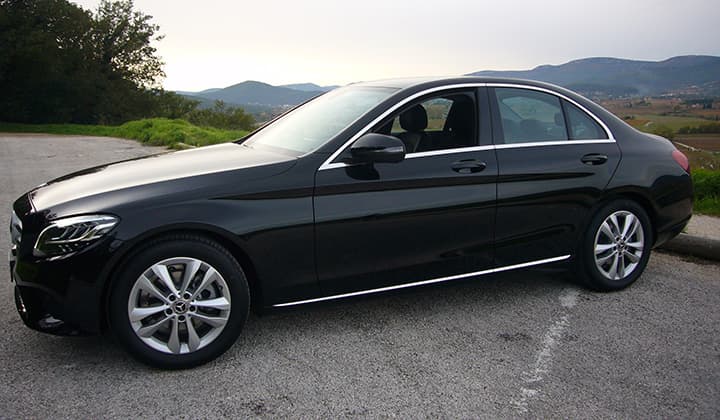 Transport with private driver in Toulon on request or at your disposal
We can also provide you with a chauffeur-driven vehicle for half a day or a full day if you need it, whatever the activity you need it for. Our private driver service answers all requests, even the most urgent, within the framework of an on-demand trip. We respond quickly, as soon as we make contact, and make sure that we provide maximum satisfaction to our passengers.
High quality transport from 1 to 6 passengers
We take care of your trips alone or in groups, thanks to our fleet of varied and adapted vehicles. Thanks to our private driver transport company established in Toulon for many years, you will enjoy a quality trip, with all the comfort and performance necessary for the purpose of your journey. You are sure to arrive on time at your destination, no matter where you leave from or where you arrive. Give us your full confidence and spend a pleasant moment aboard a top-of-the-range car, all driven by a professional private driver, discreet and attentive to your requests.
---
Prestigious private transport company 100% Toulon-made
Toulon,capital of the Var, is a city with a century-old culture with the famous Toulon harbour. The National Museum of the Navy, the Mont Faron and its cable car or the Opera of Toulon, are as many fascinating places to discover and which attract each year thousands of tourists, but also locals.
It is for these reasons that our private driver transport service in Toulon offers a personalized mode of transport for any person wishing to move serenely and avoid the vagaries of road traffic, an adapted and efficient travel solution.
In addition, all our drivers are available 24/7 a week to allow you to return from your trip, to leave for a nearby airport or to go for a walk, at any time of the day or night. For your shopping or business appointments, we also offer a concierge service: express mail, bouquet of flowers, gifts to be delivered, etc. We will be able to assist you on a daily basis for trips that you cannot make yourself. And all this, with complete confidence and discretion.
If you wish to go to a nearby beach, go downtown to the Mayol center or make various business trips, we will be able to answer you throughout the Var capital without any delay.
Vehicles with private driver from 1 to 6 passengers in Toulon – All Distances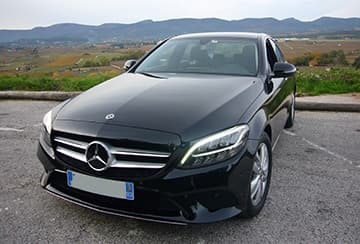 ---
Comfort Sedan – Mercedes C-Class Business
Our C-Class Mercedes Sedan is the ideal vehicle for all your travel needs. Comfortable and spacious, it will allow you, thanks to its simplicity and elegance, to pass unnoticed while giving a prestigious image through your travels.
With a capacity of up to 3 passengers and their luggage, this model will be perfect to adapt to the many situations required to transport people. Through Toulon and the whole of the Var, you will travel quietly and comfortably to your destination.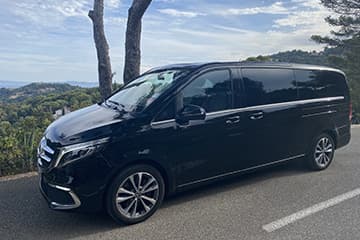 7 Passengers
Comfort & on-board services
Large trunk for luggage
---
Van – Mercedes-Benz V-Class
Need to travel in a group or with particularly important luggage ? No problem, our Mercedes-Benz V Class Van type vehicle will be the means of transport of choice for your important trips, whether for short distances to neighboring towns or to faraway destinations, throughout the French Riviera and the whole of France.
Moreover, our private drivers will make you benefit from the best services on board in this matter while allowing you to travel quickly and peacefully.
---
---
---
On-board services for your comfort
---
---

COVID 19 Measures
Driver/passenger partition wall
Masks and hydro-alcoholic gel, wipes available.
Vehicle disinfection after each service
---

---

---

---

Touchpad at your disposal
---

---
---
---
---
Nos Partenaires
---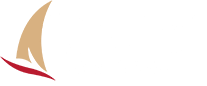 To discover the Var by boat/span>
---

---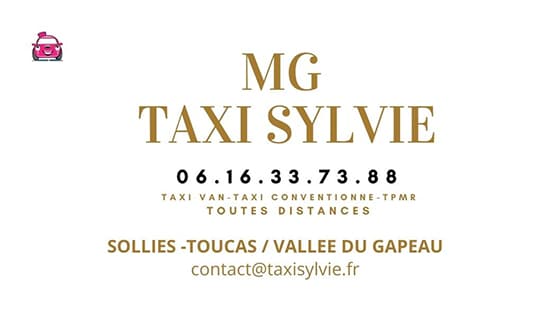 For your medical transports & TPMR (Transport of Persons with Reduced Mobility)
---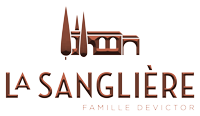 For your wine-tasting outings
---
---
---
ALL DISTANCES TOULON / VAR / FRANCE
---

Toulon Region : La Seyne-sur-Mer, Hyères, Six-Fours-les-Plages, La Garde, La Valette-du-Var, La Crau, Ollioules, Saint-Mandrier-sur-Mer, etc.
Var : Fréjus, Draguignan, Saint-Raphaël, Brignoles, Sanary-sur-Mer, Sainte-Maxime, etc.
France/Europe : Nice, Marseille, Montpellier, Geneva, Barcelona, Turin, etc.
---
Transport with private driver all distances from and to Toulon
Our transportation company with private driver carries out the travel requests of our passengers with professionalism, over all distances. Whether you want to go to Toulon from a neighbouring town such as Hyères, Fréjus or St-Tropez, or whether you want to go to Paris, Lyon, Marseille, from Toulon, we answer any type of request.
Our company provides you with the most suitable private driver to accompany you, guide you and drive you to the precise location you have chosen beforehand. Our rates are calculated and planned in advance to avoid any surprises on arrival and allow you to enjoy a serene journey.
Transport to all the Var
Do you need to reach Toulon-Hyères' Airport quickly ? The Arcs' station in Draguignan ? The municipality of Brignoles ?
Our 100% Var-made company has been working in the region and on the French Riviera for many years in the tourism industry and allows you to benefit from the experience of a local private driver, perfectly familiar with the itineraries and the road network of the entire department.
In this way, you will be able to move between the different notorious places of the Var as efficiently as possible and without any constraint. Our quality service is waiting for you to subscribe, so don't hesitate any longer!
Transport In All Europe
With our transport service with private driver in Toulon, we are committed to taking our passengers to the destination of their choice. This is why we provide them with a possibility of transport throughout Europe.
Need to reach the north of Italy for a tourist trip or a vacation? We will take you to Turin, Milan or Genoa without any inconvenience.
Similarly, we can also drive you in the direction of Geneva or Brussels if your obligations impose it on you. We offer quality business services that are adapted to professionals of all kinds, all you have to do is to make your reservation via our booking module or you can just contact us by phone to let us know your requirements.
---
---
---
Transfer with private driver from Toulon to Airport
From Toulon or nearby towns such as Le Lavandou, Hyères or La Garde, we will drive you to the airport of your choice. Our service is divided into two parts: outward and return. Our drivers can wait for you at the airport at the scheduled date and time to take you home or transfer you to the train station ; but they can also simply take you to take your flight as soon as possible, from your hotel in Toulon or your home for example.
Serving all Airports
We propose you to travel to and from the following airports :
Toulon-Hyères Airport
Le Castellet airfield
Nice-Côte d'Azur Airport
Marseille Airport
La Môle Airport – Saint-Tropez
And many more.
If you are looking for a means of transportation to move between airports, we also have the quality, experience and qualifications to perform this task.
By booking your outward and return trip in advance, you can be sure to have a worry-free stay since your driver will have dropped you off at the airport beforehand and will be waiting for you on your return.
From any airport to all your destinations
Our drivers can indeed transport you, with the vehicle of your choice, between two airports within the time limits adapted to your needs. You won't miss any flight and you can be sure that your transfer will be carried out efficiently and without the slightest unexpected event.
Rely on the long and solid expertise of our drivers for your trips to the airports of the French Riviera by calling us as soon as possible or by booking directly on our website. We are only waiting for your contact to drive you.
---
---
---
Train stations of Toulon's Region : Toulon Station, La Seyne Station – Six-Fours, Ollioules-Sanary/Mer station, La Garde staiton, etc.
The French Rivieira's stations : Hyères, Saint-Cyr-Les Lecques – La Cadière, Marseille-Saint-Charles, Nice-Ville, etc.
All train stations in France / Europe
---
Transfer with all Toulon and Var train stations
All Toulon and Var train stations are within your reach via our private driver service. Indeed, whether you wish to travel by train for professional or personal reasons, we can provide you with an adapted car with the appropriate driver, to bring you serenely to the station of your choice.
It can sometimes be complicated to park close to RER or TGV stations, not to mention that a possible delay can quickly occur with the vagaries of the intra and extra-mural road network. This is why our drivers are up to date with the latest traffic news and can adapt by choosing a route that is advantageous for you. We drive you, from your hotel or your home, as directly as possible to the notorious train stations of the region, such as :
Toulon Station
Hyères Station
Marseille-Saint-Charles Station
La Seyne Station
Bandol Station
Vidauban Station
And many more.
What are our advantages?
Because your satisfaction is our priority, we give you the choice of a wide range of vehicles, each more varied than the next, and capable of meeting all your transportation needs. From group travel to single travel but with heavy luggage, we are the best able to provide you with a transfer service with the Var train stations with all the serenity it deserves.
Take advantage of our shuttle service between the various stations in the region by calling us and telling us about your project. We will choose the safest and most direct route to your destination by being particularly careful with your desires and your imperatives.
---
---
---
TRANSFERS WITH PORTS AND BEACHES
---

Ports : Marina of Toulon, Port of Sanary-sur-Mer, Port of Saint-Tropez, Port Miramar, etc.
Beaches : Pampelonne, Monaco, Estagnol, Salins, Notre Dame, le Canadel, Naturist Beach of the Saint-Selon, etc.
---
If you are on vacation in Toulon and wish to visit the beaches and seaside resorts of the Var region, our private driver service is the safest and most reliable way to travel from city to city in complete serenity, while remaining on the Mediterranean coast.
Transfers with private driver between ports, beaches, homes and hotels in the Var region.
Our private drivers based in Toulon can make themselves available for several services, according to your needs: they can accompany you from your home or hotel in Toulon to the beach of your choice and pick you up at the end of the day, saving you the hassle of traveling with your beach stuff.
De la même façon, votre chauffeur pourra vous emmener à Saint-Tropez, puis vous faire visiter Cannes, La Ciotat et encore bien d'autres lieux de choix de la Côte d'Azur.
You can easily get to the following beaches : Mourillon Beach – Monaco Beach – Pradon Beach – Garonne Beach – Almanarre Beach – Peno Beach – Saltworks Beach – Argentière Beach – Pellegrin Beach, and many other destinations.
Our transport service to the beaches & places of summer tourism of the region is the perfect place to perfect your stay by the sea and make the most of your moments of relaxation, no matter what time of day or day of the week.
Transport adapted to your needs
We offer you a means of transportation adapted to your needs, whether you travel alone or in a group, with small or large luggage. In any case, we will transport you, so don't hesitate to contact us now.
---
---
---

Côte d'Azur business districts: Toulon, Euroméditerranée, Sophia Antipolis business centers, etc.
Industrial and commercial zones of the Var
Business transport on demand or on availability
---
Our business department is specifically dedicated to professional transport for workers and business people of all kinds. We offer an efficient and impeccable service, with a personalized driver able to meet each of your requests, whatever they may be. In Toulon, but also throughout the Var, we can of course transport you through the major metropolises of the French Riviera: Marseille, Saint-Tropez, Nice, Cannes, and many other choice destinations.
VIP Services for businessmen
Your comfort on board is also one of our priorities. Because you may need a vehicle frequently and for longer or shorter periods of time, we provide you with comfortable seats, first-rate air conditioning and everything you need to travel serenely and in total relaxation. We will have the honor of transporting you in a Sedan, un SUV Hummer ou un Minivan.
You won't have to worry about your itineraries either, we will choose the cheapest and fastest route to your many destinations. Moreover, this service allows you to have a driver at your disposal for a whole day and over several days. In short, we drive you according to your needs and respecting your imperatives at all costs. Book your vehicle with private driver in Toulon whenever you want, via our module or by calling us directly to study your program.
---
---
---

Town Hall
Town Hall
Church
Festival Halls
Hotels, Stations & Airports
---
You are attending or organizing a wedding in Toulon or in the Var ? For such a special and unique day, it is necessary to benefit from all the quality of transport possible.
High-end transport for the Bride and Groom
This is why our service dedicated to the travel of the bride and groom or their guests is the ideal solution to allow you to relax on the subject. You will save yourself all the stress and time needed to organize the routes, itineraries and transportation of guests between the different places you will be passing through: town hall, religious service or reception hall. Our driver will support you and drive you throughout the day so that you can complete each step of your wedding with brio.
Transportation on demand for guests
In addition, after the festivities are over, the private driver assigned to you can serve as a shuttle between the homes of the guests and the festival hall. He will also be able to take you directly to your wedding venue or hotel, depending on your needs. Discover sumptuous places throughout the French Riviera, go to Cannes or Saint-Tropez to enjoy this special day in complete peace and quiet and in the purest and most total wonder.
Give us your full confidence regarding your wedding project, we will take care of providing you with the vehicles and personnel necessary to accomplish it, such as our Hummer H2 Grand Luxury. We will also be able to offer you the services of a professional photographer and a floral decoration for the vehicle if you wish. Simply enjoy your day by letting us know the slightest of your requests and we will handle your requests as quickly as possible and with the utmost professionalism.
---
---
---

Customized and tailor-made sightseeing tours
Côte d'Azur and backside- varrois country
Driver and top-of-the-range vehicle by day
Multilingual guide on demand
---
The Var region is one of the most touristic regions in France. Toulon, of course, but also Nice, St-Tropez, Cannes and many other prestigious and recognized places are present throughout the French Riviera.
It is with the objective of allowing our customers to move with simplicity between these different places that our private driver service puts at their disposal all the necessary equipment for a quality transport. Our drivers are for example fine connoisseurs of the region and will be the best able to take you to the most interesting and spectacular places of the Var, such as :
Le Mont Faron
L'Opéra de Toulon
Les plages du Var
Les Gorges du Verdon
Grimaud
Le Lac de Sainte-Croix
Les Arcs
And still a multitude of exciting places
Do you need a regular means of transportation during your vacation? Our system of provision allows you to benefit from your own vehicle with a personalized driver throughout the Var, whether to go to the beach or to take you to a town to visit.
Your local driver will also be able to act as your guide and advise you on the best places in the region to explore. He will be a major asset for your stay in the south of France.
All you will have to do is contact him and let him know your plans so that he can act punctually and drive you through your many destinations as quickly as possible. He will act as an ally in your desire for travel and discovery.
So do not hesitate to contact us and book your tourism service throughout the Var by contacting us as soon as possible, by phone or by making a reservation request directly via our form available on our website.
---
---
---

Grand Casino De Bandol
Casino de Sanary
Casino Partouche de Hyères
All the gaming rooms of the French Riviera
---
Also known for its many prestigious and relaxing casinos, the Var is the ideal place to enjoy evenings with friends or alone to play and hope to win considerable sums of money!
Our VTC service gives you the opportunity to book a classy and elegant private chauffeur, who will take you in a choice, high-end vehicle to the Var casino of your choice.
We make it a point of honor to provide you with a prestigious and fully thoughtful service. Your stay aboard our vehicle will be done in the most total relaxation, alone, with friends or colleagues. The driver who will be assigned to you will know how to behave in a responsible, reliable, courteous and polite manner, so you will have nothing to worry about.
Many casinos can be served by our shuttle system, here is an overview of the places we serve :
Vikings Casinos
Casino Barrière
Casino Partouche de Hyères
Casino JOA La Seyne
Le Grand Casino de Bandol
Casino Le Croisette à Cannes
And many other gamble places
With our private driver company in Toulon, Hyères, Fréjus, St-Raphael and all over the Var, discover luxurious places and enjoy exceptional evenings in the South of France in complete peace of mind.
No need to worry about the return trip after the festivities, our company will be fully available to take you back to your hotel or home, even at a very late hour. Because we don't want our passengers to be in trouble and not find transportation on the way back, we strive to provide them with a chauffeured vehicle at their disposal 24/7.
Contact us as soon as possible in the Var region and throughout the French Riviera for your desires of night games, we will respond present as soon as possible.
---
---
---

Seaside restaurants
Gourmet restaurants
Business dinner
Concierge service and restaurant visit for receptions
---
Provence abounds in a legendary and exemplary gastronomy. Discover typical local Varois dishes such as tapenade, salade niçoise, pissaladière or bouillabaisse.
Discover the local cuisine
Alone, with family or friends, the restaurant is the ideal place to discover local dishes and enjoy delicious food. The Var is the department of reference in this matter and there is a multitude of high quality restaurants to be found. Our private driver shuttle service is available to take you there and your driver will even be able to advise you if you are not from the area.
Which restaurants do we recommend ?
We serve dozens of destinations recognized for their competence in the gastronomic field, such as Toulon :
Resto'25
Le Bistrot du Boucan
L'Aromate Provençal
But also other places of choice throughout the Var :
L'Un des Sens
Le Rock
La Goguette
Apopino Restaurant
L'Escourtin
La Musar'Dîne
Chez Bruno
Le Relais des Moines
Le Magellan
And many more places with tasty food
Discover also the Provencal terroirs and visit quietly the wine estates of the Var and surroundings. They are waiting for you! To return after your tasting, here too, no problem will arise; all you have to do is to contact your private driver in Toulon and he will pick you up, even late, to take you home or back to your hotel in complete tranquillity.
Take full advantage of your moments of relaxation by contacting us, we take care of your comfort on board and the punctuality of a first class transportation service. Don't hesitate any longer and call us whenever you need us !
---
The Qualité Tourisme™ brand
The Qualité Tourisme™ brand is the only state mark awarded to tourism professionals for the quality of their welcome and services.
To obtain the mark, the service provider must successfully follow a quality approach that meets the essential requirements for your satisfaction. As a guarantee of trust, the services are regularly subjected to an unannounced and independent control. This sign of recognition allows you to choose with confidence tourist establishments that offer quality services.
Because it is aimed at the entire chain of tourist reception, Qualité Tourisme™ accompanies you throughout your stay: accommodation, restaurants, places to visit, sports and leisure activities, tourist offices… You can plan your vacations with complete peace of mind.
Whether you are looking for recognized or unusual destinations, large groups with international reputations or small independent establishments, they all join forces with Qualité Tourisme™ in order to provide you with an excellent welcome: nearly 5,500 establishments have been awarded the Qualité Tourisme™ label.
---